Top 10 fashion designers in Nigeria 2020.(Photos)
Many designers of our country have received numerous awards for their contribution to world fashion heritage.
Their collections tend to buy everyone from the average citizen to the super-popular celebrity. We present to your attention the top-5 best, talented and unique Nigerian designers. You will learn who became the best of the best by the end of reading our article.
Best fashion designer in Nigeria: top 10
Folake Folarin

Deola Sagoe

Zizi Cardow

Ade Bakare
Folake Folarin
Coker Folake Folarin–Coker is a renowned Nigerian designer who is on the Forbes list of "20 Young Power African Women". She created the world fashion label Tiffany Amber and forever added her name to the list of the most successful people in the world fashion industry. Her career path began in 1998 in Lagos. She was born in this city, but received her education in Europe, traveling from England to Scotland, and then to Switzerland. Wandering around the world, the girl got the opportunity to learn about different cultures at a young age. She absorbed new knowledge like a sponge, studying more than one science. So, she received a master's degree in Petroleum Law from Switzerland, but this was not her prerogative of life, only fashion was her biggest passion. Thus, the love of clothes led her to design. Since Folake studied different cultures, she was able to express this in her fashion collections that adore a lot of woman of different ages and preferences all over the world.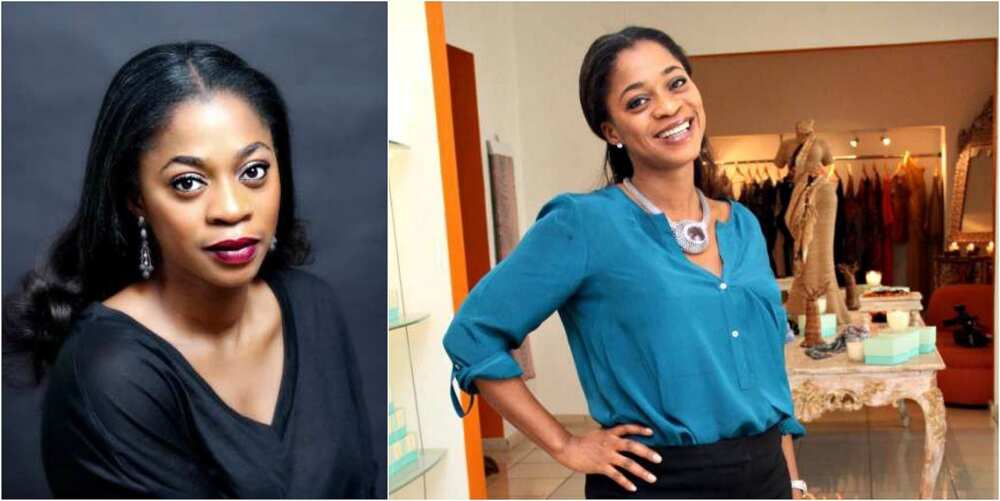 Exquisite taste and chic fashion trends gave the woman worldwide recognition, making her one of the most famous designers in Nigeria and the first African designer who presented her works for two years in a row on New York Mercedes Fashion Week. Her name is also known to close media circles such as CNN. She also won an Enterprise Award at the WIE (Women, Inspiration, and Enterprise) Symposium in 2013. Folake Folarin–Coker has played an important role in the development of the Nigerian fashion culture.
Africa Nigeria: Meet The African Giant
Deola Sagoe
Deola Sagoe is the founder of The House of Deola Sagoe, as well as the famous Nigerian designer and entrepreneur. Her unique and colorful style, based on an African theme, brought her recognition among renowned world stars such as Oprah Winfrey and Will Smith. Each Nigerian seeks to get into their wardrobe one of the things of her fashion collection. Her career in the fashion industry began in 1989. However, Deola earned a master's degree in finance and management from the Universities of Lagos and Miami. Being a highly developed personality, a woman demonstrates this in her fashion collections, actively using Nigerian prints and African aesthetics in general. Her fashionable masterpieces will enchant every fashionista. Her fashion collections have certain signatures: Attitude and Elegance. Deola has created her personal label called Odua, which the woman dedicated to her mother because she always supported and inspired her on the way to fashionable perfection and worldwide recognition. In her latest collections, Deola used Adire, handmade fabrics made by Yoruba women. According to Sagoe, Nigerian fashion has come a long way, but it has great prospects for growth and development. Her three daughters Teni, Tiwa, and Aba Sagoe, followed in the footsteps of their mother and inherited the famous label CLAN.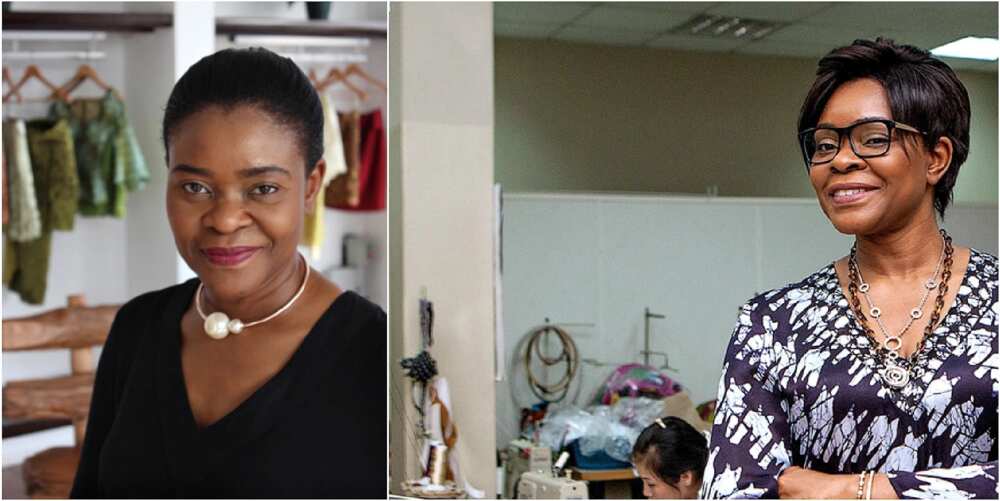 Deola Sagoe has participated in many of the world's fashion shows. Her most famous shows were held in Cape Town and at New York Fashion Week. The woman also received many awards and prizes, such as MNET/Anglo Gold African Designs in 2000 and many others. The World United Nations appointed her ambassador as part of the "Catwalk the World: Fashion for Food" program. This program envisaged raising funds for starving children and reducing their numbers by 2015.
Zizi Cardow
Zizi Cardow has become an important person in the global fashion industry, popularizing Nigerian fabrics, in particular, Ankara. Her fabrics are so unique and innovative that are used now to create gorgeous dresses for the red carpet. She created her successful label Zizi, which brought the woman unbelievable fame and popularity. Now the whole world knows about the uniqueness and beauty of Ankara. In the young age, Zizi wanted to work in the field of law, but her first job in a fashionable Italian store had awakened her love of style and fashion. At the age of 17, she realized that she wanted from life and who she was destined to become. Cardow is considered the ambassador of African fashion; she is desired at any fashion show. Zizi appeared on fashion shows in Milan, the USA, Paris, Cape Town, and many other cities in the world.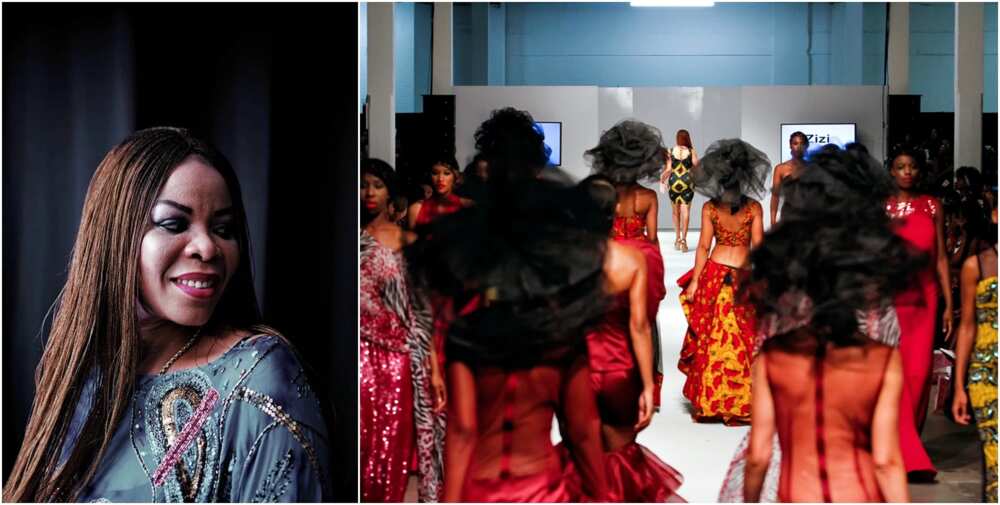 Zizi Cardow
Zizi Cardow has become a kind of fashionable revolutionary, having opened the Ankara fabric for the whole world. She received many awards for her contribution, which continues to receive to this day. A lot of people love and respect her. Having worked for only a year in the fashion industry, Zizi won the Prestigious Designer of the Year Award for Nigerian Fashion Week in 2001. Having received this award, Cardow made her name famous in the whole world. Thus the name of the designer was forever included in the list of fashion legends.
Victory to Anthony Joshua in Dubai: AJ is the world heavyweight champion again.
Ade Bakare
is the most successful Nigerian designer who has achieved unprecedented recognition and fame. He was created to show the world his incredible fashion collections. Bakare`s hard work in the fashion industry for two decades forever made his name first on the list of fashion legends of all time. His work is an example of feminine beauty and sophistication. Fashion for him is a word with a capital letter because it personifies all living and beautiful. Fashion is the second female I. Bacare was born and educated in the UK. He initially knew who he would become in this life, so he did not pay attention to other specialties and fields of activity, and the man devoted himself entirely to fashion. He worked in the most prestigious fashion houses of Christian Stambolian and Victor Edelstein. 1991 was decisive in the career of the young designer because it was this year that he founded Ade Bakare Couture and began actively working in the fashion market, selling his collections in the famous boutiques in England, Scotland, and the Channel Islands.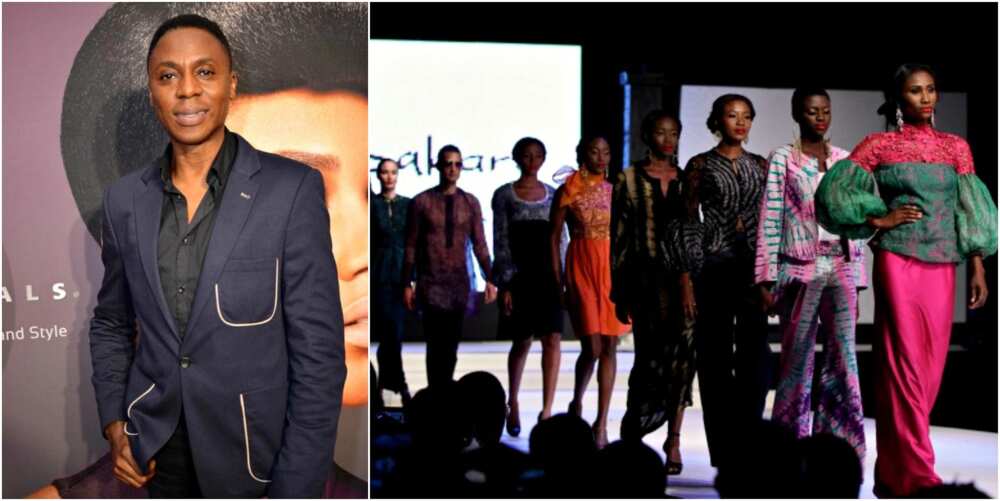 Ade Bakare
Bakare operates worldwide: his fashion shows are held in Lagos, Vienna, Cape Town, Morocco, New York, Paris, Mozambique, and many other cities. This list is updated every year. His client base consists of celebrities, senators, ministers, first ladies, and wives of famous personalities.
Lanre da silva
Lanre da silva
One of the top leading Nigerian fashion designers on Instagram having close to 450k followers is Lanre da silva. She is the founder of eponymous design label.
She creatively combines pattern, print, exquisite and even traditional fabrics to produce day wear, gowns, evening wear and this make this label successful outside Nigeria.
Ceo luminee
Ceo luminee
Abiodun Folashade Tokunbo is the CEO of Anjy Luminee Couture also known as House of Luminee, a high profile designer of Nigerian stylish outfits.
Her Instagram page can be your go to place when it comes to outstanding Nigerian stylish outfit e.g

aso ebi styles

.
She is popularly known for styling and designing many celebrities clothing such as Mercy Aigbe, Bimbola Adenuga, Iyabo Ojo and so on.
Kunbi Oyelese
Kunbi Oyelese
If you are looking for Nigerian fashion designers on Instagram who has caught the attention of people, Kumbi is one of them.
Kunbi Oyelese popularly known as April by Kunbi is a graduate of the renowned Fashion Institute of Technology in New York. Inspired by her birth month April, her company was founded in 2010.
She's famous not just for her beautiful bridal pieces but also for designing beautiful dresses for celebrities like Agbani Darego, Tiwa Savage, Toke Makinwa, seyi Shay and many more.
This beautiful lady has 256K followers on Instagram and her fashion choices always show a fun, colorful appearance that can't get enough off. For more information you may follow @AprilbyKumbi.
Toju Foyeh
Toju Foyeh
Toju Foyeh is one of the unique Nigerian fashion designers on Instagram having 224k followers.
She designs and sews stylish Nigerian outfits for celebs, wedding celebs (bride and bride's maid).
She styled several celebrities such as Toke Makinwa, Tiwa savage, Osas Ajibade and many more.
She can never be forgotten for styling four ravishing Nigerian stylish outfits for

Adesua Etomi

that she used for her traditional wedding.
She sends her followers and people wild with her post. Her Instagram page (@tojufoyeh) is also a stylish hub of all sorts of inspiration Need to know more about her ?
Please get in touch via her email tojufoye@gmail.com
Kathy Anthony
She is best known for her Ankara fabrics on most stylish Nigerian outfits and imparts her knowledge through her fashion academy.
She is one of the famous female Nigerian fashion designers on Instagram that specializes in male clothing designs.
She is having over 190k followers on Instagram (@KathyAnthony) with whom she shares her personalized style choices.
Lisa Folawiyo
Lisa Folawiyo having over 81.2k followers on Instagram uses Ankara, a traditional West African fabric, to create luxurious and captivating print clothing.
Her collections have been showcased in the UK, US, and South Africa. Some of her celebrity fans include Tasha Smith, Beyonce e.t.c. Follow her on instagram via
@LisaFolawiyo.